Drug information of Alfuzosin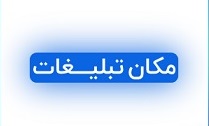 Alfuzosin
فارسی
Alfuzosin is an alpha-adrenergic blocker used to treat benign prostatic hyperplasia (BPH). It works by relaxing the muscles in the prostate and bladder neck, making it easier to urinate.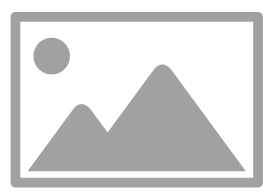 Mechanism of effect
Alfuzosin is a non-subtype specific alpha(1)-adrenergic blocking agent that exhibits selectivity for alpha(1)-adrenergic receptors in the lower urinary tract. Inhibition of these adrenoreceptors leads to the relaxation of smooth muscle in the bladder neck and prostate, resulting in the improvement in urine flow and a reduction in symptoms in benign prostate hyperplasia. Alfuzosin also inhibits the vasoconstrictor effect of circulating and locally released catecholamines (epinephrine and norepinephrine), resulting in peripheral vasodilation.
Pharmacodynamic
Studies in normal human subjects have shown that alfuzosin competitively antagonized the pressor effects of phenylephrine (an alpha(1) agonist) and the systolic pressor effect of norepinephrine. The antihypertensive effect of alfuzosin results from a decrease in systemic vascular resistance and the parent compound alfuzosin is primarily responsible for the antihypertensive activity.
Pharmacokinetics
Bioavailability: 49%
Peak Plasma Time: 8 hr
Peak Plasma Concentration: 13.6 ng/mL
AUC: 194 ng.hr/mL
Protein Bound: 82-90%
Vd: 3.2 L/kg
Metabolism: Hepatic P450 enzyme CYP3A4
Half-life: 5-10 hr
Excretion: Feces (69%); urine (24%)
Dosage
Adult
Benign Prostatic Hyperplasia (BPH)
10 mg PO qDay taken after same meal
Alerts
Caution in coronary artery disease, liver disease, symptomatic orthostatic hypotension or coadministration with other drugs that lower blood pressure
May cause syncope (first-dose effect)
Discontinue treatment if angina occurs or worsens
Rule out prostate cancer before initiating therapy (symptoms similar)
Priapism may occur with use
Caution with renal impairment (ieg, CrCl <30 mL/min)
Caution with history of prolonged QT syndrome (shown to prolong QT interval)
Intraoperative floppy iris syndrome during cataract surgery reported
Do not chew or crush tablets
Not for use as antihypertensive drug
Points of recommendation
Tell all of your health care providers that you take alfuzosin. This includes your doctors, nurses, pharmacists, and dentists.
Avoid driving and doing other tasks or actions that call for you to be alert until you see how alfuzosin affects you.
To lower the chance of feeling dizzy or passing out, rise slowly if you have been sitting or lying down. Be careful going up and down stairs.
If you are having cataract surgery or other eye procedure, talk with your doctor.
Have your blood pressure checked often. Talk with your doctor.
Talk with your doctor before you drink alcohol.
Take alfuzosin with food with the same meal each day.
Swallow whole. Do not chew, break, or crush.
Drink lots of noncaffeine liquids unless told to drink less liquid by your doctor.
To gain the most benefit, do not miss doses.
Keep taking alfuzosin as you have been told by your doctor or other health care provider, even if you feel well.
Take a missed dose as soon as you think about it.
If it is close to the time for your next dose, skip the missed dose and go back to your normal time.
Do not take 2 doses at the same time or extra doses.
Interactions
Amiodarone
,
Erythromycin
,
Ondansetron
,
Itraconazole
,
Isoniazid
,
Papaverin
,
Posaconazole
,
Pimozide
,
Tamsulosin
,
Thioridazine
,
Disopyramide
,
Sotalol
,
Citalopram
,
Cisapride
,
Sildenafil
,
Fingolimod
,
Methadon
,
Moxifloxacin
,
Nilotinib
,
Haloperidol
,
Vardenafil
,
Voriconazole
,
Ketoconazole
,
Clarithromycin
,
Clozapine
,
Yohimbine
,
escitalopram
,
Atazanavir
,
Darunavir
,
Toremifene
,
Quinidine
,
Ziprasidone
,
dronedarone
,
ritonavir
,
saquinavir
,
Amprenavir
,
Fosamprenavir
,
Ivabradine
,
Mifepristone
,
Dolasetron
,
Telithromycin
,
boceprevir
,
Droperidol
,
Quinine
,
sparfloxacin
,
Indinavir
,
Mesoridazine
,
Procainamide
,
Panobinostat
,
Ribociclib
,
Dofetilide
,
Ibutilide
,
Inotuzumab‎
,
Anagrelide
,
Idelalisib
,
Arsenic trioxide
,
Gatifloxacin
,
Guanethidine
,
Doxazosin
,
Nefazodone
,
nelfinavir
,
vandetanib
,
Osimertinib
,
Mibefradil
,
cobicistat
,
Delavirdine
,
Efavirenz
,
Tipranavir
,
Telaprevir
,
Etravirine
,
Halofantrine
,
Grepafloxacin